PEA are touted by main as our main title challenger this season. Unlike MTU, their squad have remained stable from last season as has their title of 'Unofficial best shirt design......"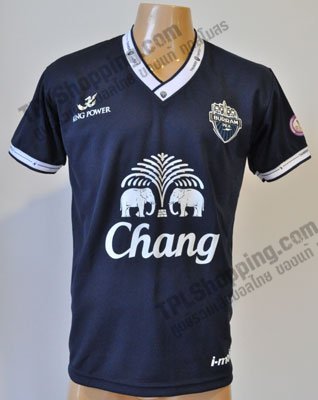 only spoiled slightly by the CP logo on the back, but a class act nonetheless. MTU's new shirt is still yet to be seen.
PEA fan Binnsy has given us this guide for the players to watch.....
Players that I think will be a success this season are as follows,Sivaruck the goalkeeper, Frank Ohandza who comes from Ghana and he will get his share of goals,Dos Santos he was with us last season and is at home in the defence or midfield, Frank Acheampong who could be anything and I think that if he settles in Thailand he will cause teams a lot of problems the only thing that could be against him is his age,if you google him you will see that Man City were interested how on earth he ended up at Buriram PEA is a bit of a mysterious.
Then there is the four current members of the Thai international squad Suchao,Rangsan.Theerathon and Kirati who need no introduction.
Thanks to Binnsy for the run down. Let me know if you would like to see more updates on rival teams including PEA.