Perhaps it was inevitable that a match so hyped didn't quite live up to its promise.
Build up outside the ground was little different to usual. One anomaly was the obvious presence of fans who didn't support either team but just wanted to come to the big game. The strong police and security presence and the massive Chonburi support also stood out but all those groups were friendly.
After the Royal anthem (also a first at the Thunderdome) was played, the game got off to a quick start as Chonburi scored inside five minutes. Jetsakorn scored for the sharks courtesy of some poor defending by Muangthong.
A game of end to end football slowly transformed into more pressure from Muangthong, who were rewarded when Teerasil scored a minute from half time.
At half time a bizarre incident occurred. A sudden roar went up from the Chonburi end and I'm sure I saw a bottle being thrown onto the pitch. Journalists, police, guards and others scrambled to that end, which incited both sets of supporters. The incident died down quickly yet, inexplicably, the second half kick off was delayed by twenty minutes.
The game fizzled out into a scrappy and slow affair as both sides seemed happy to accept the draw. I found this very disappointing.
With honors even, the Thai Premier League championship will be decided by the final three games of each side. I will be at the away game against TTM Samut Sakhorn to track Muangthong United in the run-in.
Pictures courtesy of and with with great thanks to เอ้~อู๊ดด่ะ ณ เมืองทอง at the mtufc.net forum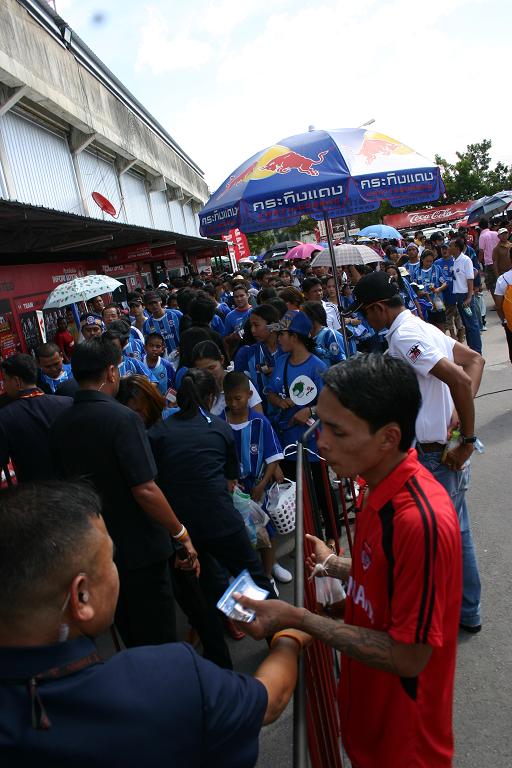 The sharks swarm in.........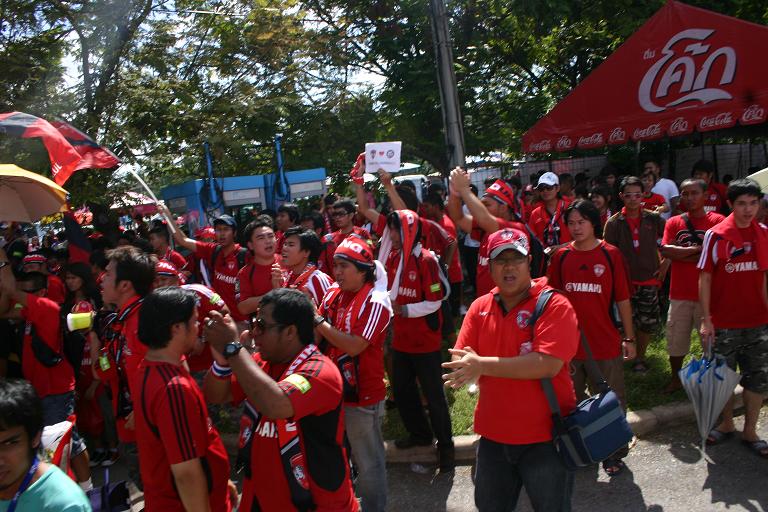 And the qilins are equally excited....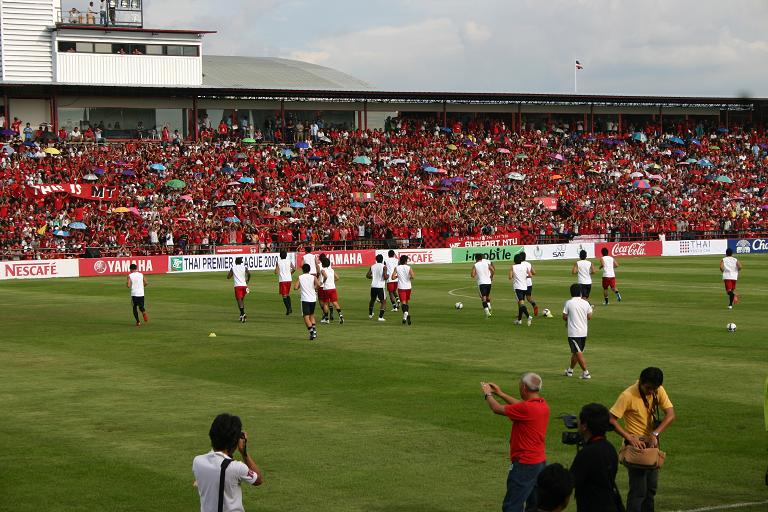 The stadium was packed full of 16,000 people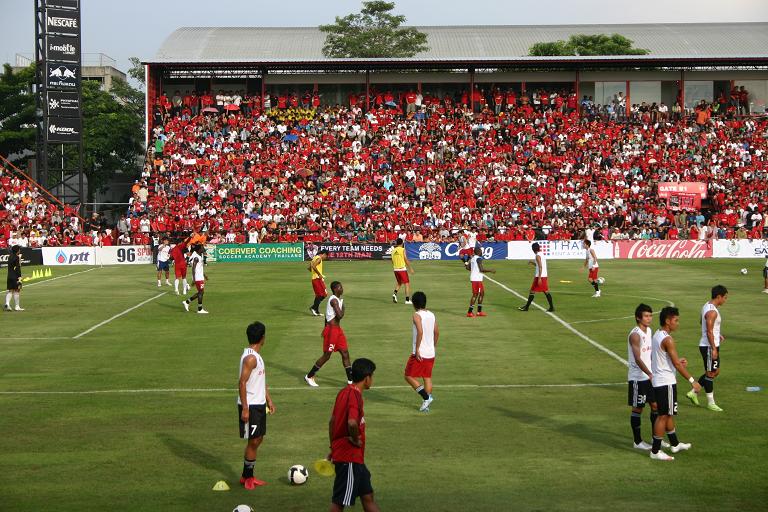 Players warm up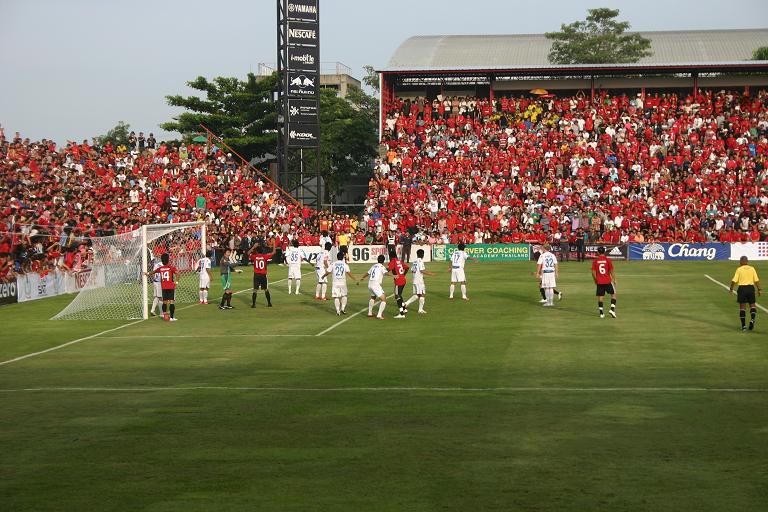 Muangthong take a corner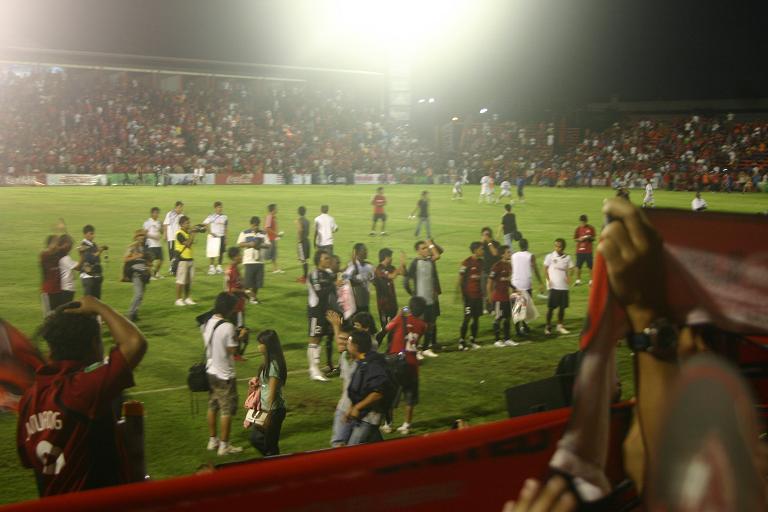 At full time, players thank fans for their support.